Promoting Tourism Efforts Across Japan! Camellias, often associated with winter flowers, bloom from December to spring. This event allows you to enjoy camellias during the colder season, preceding the traditional spring flower festivals.
Hagi Camellia Festival
In the camellia groves of Kasayama Toragasaki in Hagi City, approximately 25,000 camellia plants spread across a vast 10-hectare area, showcasing their delicate blossoms. The peak viewing period typically falls from mid-February to late March. Each year, the Hagi Camellia Festival is held to coincide with the camellias' bloom.
During the festival, which takes place on Saturdays, Sundays, and holidays, visitors can enjoy various activities, including free guided tours by camellia experts, hospitality by the Hagi Camellia Komachi group, camellia seedling sales, quizzes, and more. Additionally, the festival hosts a "Hagi Camellia Festival Photo Contest."
Event Period: February 11, 2023 (Sat, National Holiday) – March 19, 2023 (Sun) Venue: Kasayama Camellia Groves (Koshigahama)
Official Website (Japanese): https://www.hagishi.com/tsubaki
(This is a photo from a previous event.)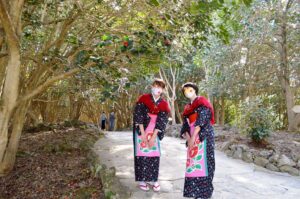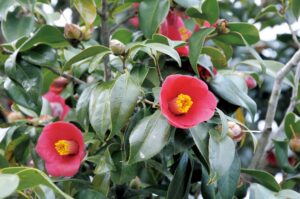 #japan_of_insta  #instagramjapan #ilovejapan #japantrip #japantravel #thesticks #urbanromantix #citykillerz #discoverjapan #streetactivity #bestjapanpics #explorejapan #stayandwander #unknownjapan #japanadventure #streetshared #streetmagazine #monja #monitor-japan #monitorjapan